As the world increasingly moves towards electric vehicles, many SUV lovers are wondering which EV SUV will be the best buy. Today, in this post, we will review 3 of the best EV SUV on the market that can buy in 2022:
Benefits of Buying an EV SUV?
EV SUVs are more efficient than traditional gas-powered vehicles, so you'll save money on fuel costs in the long run.
EVs emit zero emissions, so they're much better for the environment than gas-powered cars.
EVs have a lot of torque, so they're great for off-roading and towing.
Many EV SUVs come with advanced safety features, such as autonomous emergency braking and lane keeping assist.
Some EV SUVs have longer ranges than others, so you can travel further on a single charge.
Top 3 Best EV SUV To Buy In 2022
Tesla Model X
The Tesla Model X is one of the best EV SUV on the market that you can buy in 2022. The all-electric SUV has a range of up to 295 miles and can seat up to seven passengers. The Model X also has some impressive safety features, including a reinforced steel frame and an automatically deploying airbag system.
The Model X is a little expensive, starting at $85,000. It's also large and heavy, which can make it difficult to maneuver in tight spaces. But for those who can afford it and don't mind its size, the Model X is a great option for an eco-friendly and fun-to-drive SUV.
Jaguar I-Pace
I-Pace is Jaguar's first all-electric SUV, and it's a promising start. I-Pace has a 90kWh battery pack that gives it an EPA-rated range of 234 miles, and it can be charged to 80 percent capacity in just 40 minutes using a 100kW DC fast charger.
So far, reviewers have been impressed with the I-Pace's performance. It has a 0-60 mph time of 4.5 seconds and a top speed of 124 mph. I-Pace also handles well for an SUV, thanks to its low center of gravity and all-wheel drive system. I-Pace is also surprisingly practical, with plenty of space for five adults and their luggage. Arguably one of the best electric SUV on the market to buy in 2022.
Kia EV6
The all-new Kia EV6 is a battery-electric crossover SUV that made its global debut in March 2021. The EV6 is the first model to ride on Kia's new Electric-Global Modular Platform (E-GMP) and is available in both rear-wheel drive and all-wheel drive configurations.
This best rated luxury EV SUV has a range of up to 310 miles (500 km) on a single charge and can recharge up to 80% in under 20 minutes using a fast charger. The EV6 is powered by two electric motors, one for each axle, that produce a combined output of up to 577 horsepower and 546 lb-ft of torque. The rear-wheel drive model has a 0-60 mph time of 3.5 seconds, while the all-wheel drive model does it in 3.8 seconds.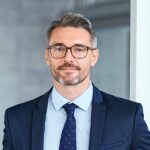 Brayden White, a veteran sports writer at Global Happening, brings his wealth of knowledge and expertise to the sports section. With over a decade of experience, he is committed to delivering high-quality coverage of the latest games and events.