Luxury electric cars are becoming more and more popular as the technology improves and the price of batteries comes down. These cars offer all the features and amenities that luxury car buyers expect, plus the added benefit of zero emissions. Here are some of the best luxury electric cars on the market that you can buy in 2022.
Is It Worth Buying A Luxury Electric Car?
Luxury electric cars are becoming increasingly popular, as more and more people are looking for ways to save money on fuel and reduce their carbon footprint. But is it worth buying a luxury electric car?
There are a few things to consider when deciding whether or not to purchase a luxury electric car. First, luxury electric cars tend to be much more expensive than traditional gasoline-powered cars. So, if you're looking to save money, a luxury electric car may not be the best option.
Second, luxury electric cars usually have shorter ranges than traditional cars. This means that you'll need to plan your trips carefully and make sure you have a place to charge your car before embarking on a long journey.
Third, it's difficult to find parts and service for luxury electric cars.
3 Best Luxury Electric Cars On The Market
The all-new Mercedes-Benz EQS is the company's first dedicated electric vehicle, and it's a doozy. The EQS is the new luxury electric sedan from Mercedes that's packed with cutting-edge technology, including an advanced battery system and all-wheel steering. It's also got a sleek, futuristic design inside and out.
The EQS is powered by two electric motors that produce a combined 469 horsepower. That's enough to propel the EQS from 0 to 60 mph in just 4.5 seconds. The car has a range of up to 435 miles on a single charge, which is impressive for an electric vehicle.
The interior of the EQS is just as impressive as the exterior. The cabin is spacious and comfortable, with plenty of room for five adults. Arguably, the best luxury electric car to buy in 2022.
The Tesla Model S is a full-sized all-electric five-door, luxury electric sedan car, produced by Tesla Motors. It was introduced in June 2012. The EPA official range for the Model S 100D, which is equipped with a 100 kWh (360 MJ) battery pack, is 335 miles (539 km), higher than any other electric car on the market at the time.
The Tesla Model S became the world's best-selling plug-in electric car in 2015 and 2016, and again in 2018. Global sales passed 250,000 units in September 2018. In early 2019, Tesla announced that it delivered its 200,000th Model S.
The United States Environmental Protection Agency (EPA) rated the 2013 Model S as having a combined fuel economy of 89 miles per gallon gasoline equivalent.
Looking for the best new electric sports car? The Audi E-Tron GT is an electric sports car that was unveiled in September 2019. It is scheduled to go on sale in late 2020. The E-Tron GT is based on the Porsche Taycan platform and shares many components with it.
The E-Tron GT has a length of 196.9 inches (4,990 mm), a width of 84.6 inches (2,149 mm), and a height of 54.3 inches (1,377 mm). It has a wheelbase of 115.7 inches (2,940 mm). The front and rear track widths are 63.4 and 64.1 inches (1,610 and 1,627 mm), respectively.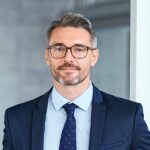 Brayden White, a veteran sports writer at Global Happening, brings his wealth of knowledge and expertise to the sports section. With over a decade of experience, he is committed to delivering high-quality coverage of the latest games and events.