Diametrically opposed positions on the stop in 2035 to the most polluting cars between the EU commissioner for economic affairs, Paolo Gentiloni and the deputy prime minister and transport minister Matteo Salvini.

According to Gentiloni "There is some aid, there is an enormous volume of investments and aid" for electric vehicles and sustainable mobility in general even if "the existence of support does not erase the difficulty of the challenge". "We are well aware that this challenge involves major transformations especially in the components sector", continues the commissioner. "It is a challenge – he continues – that the country system, in addition to the EU, must take into their own hands knowing that there will be difficulties but extraordinary job prospects will also open up and knowing that the choice to make is very simple if we want to be dragged by this story or we want to be protagonists".

Conversely, explains Salvini, "" I think everyone cares about the quality of the air, water and having a cleaner environment but that does not mean laying off millions of workers and closing thousands of companies. The ideological fundamentalism of electric only is suicide and a gift to China. It is a suicide of Italy and of Europe".

Source: Ansa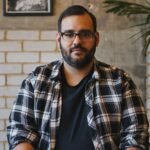 I am an author at Global happenings and I mostly cover automobile news. In my time working in the automotive industry, I have developed a keen interest in the latest developments and trends. My writing skills have also allowed me to share my knowledge with others through articles and blog posts.