Effective June 1, 2023, Marc Langenbrinck currently CEO of Mercedes-Benz Switzerland, will assume the responsibility of CEO of Mercedes-Benz Italy. Langenbrinck is an experienced member of the Stuttgart-based company's Sales & Marketing community and looks back on an almost 30-year career at the company.

Joining Mercedes-Benz in 1995, Langenbrinck began his career in sales and marketing strategies. After serving as Executive Assistant to the Chairman of the Board in 2000, Group Strategy Director for Sales & Marketing and Financial Services in 2004, Fleet, Used and Corporate Sales Director in 2007 and Smart Manager in 2009, he expanded his expertise in the management and development of foreign Mercedes-Benz dealer organizations and networks. After successful missions as CEO in France and Switzerland, where he achieved premium market leadership with both teams, he is now moving further south to Italy.

Radek Jelinek, President and CEO of Mercedes-Benz Italy since 2018, is leaving the company to take on new professional challenges. Five years in which he stood out for his engaging passion for the brand and the excellent results obtained, as well as the strong contribution he made in enhancing the Star's Luxury Strategy.

"This is an opportunity – declared Radek Jelinek – to thank not only my team, but also the representatives of the Italian press who have given great prominence to our company over the years and with whom I have had the pleasure of establishing a relationship based on transparency and constant and fruitful dialogue, sharing company strategies and policies in a phase of profound change, the strongest in the history of the automobile, oriented towards the ecological and digital transition".

Source: Ansa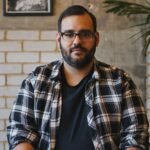 I am an author at Global happenings and I mostly cover automobile news. In my time working in the automotive industry, I have developed a keen interest in the latest developments and trends. My writing skills have also allowed me to share my knowledge with others through articles and blog posts.