One of the most famous fake Ferraris ever is about to go to auction. The replica commissioned by Hollywood director John Hughes when he was making the cult film 'Ferris' Bueller's Day Off ', will be offered for sale by Bonhams Amelia Island Auction on March 2nd.
Not being able to rely on original models of a real 1961 Ferrari 250 GT California Spyder and then destroy them during the recordings, Hughes and the film production decided, in 1985, to have one of the most famous and most precious fake Ferraris made for the occasion never produced.
In particular, to work on the reproductions were the technicians of Modena Design & Development, a company based in California, which created a car without an engine, which was then to be destroyed in the film, as well as three drivable cars on the set.
If the car that was destroyed during filming was rebuilt in 1980 and then sold for over three hundred thousand dollars in December of last year, one of the working examples, i.e. the one now being auctioned off, was owned by a surgeon model in Los Angeles for many years, that he received it in payment from a Paramount employee.
For the March 2 auction, bids of between $350,000 and $450,000 are expected from Bonhams.
Source: Ansa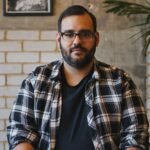 I am an author at Global happenings and I mostly cover automobile news. In my time working in the automotive industry, I have developed a keen interest in the latest developments and trends. My writing skills have also allowed me to share my knowledge with others through articles and blog posts.