A study on the 'automotive revolution', presented by Federmanager and Aiee (association of energy economists) today with a conference, "analyzes the repercussions on the Italian industrial system of the transition underway in the automotive sector, considering the four main factors: new models of mobility, autonomous driving, digitization and electrification" emphasizing "a critical vision". And he calculates: the estimate is of a "collapse of investments for the transition to electricity: -25% in 10 years", with "only in components, 500 companies at risk of closure, 60,000 fewer jobs". And it highlights a picture of "companies that are too small and poorly managed: only 39% have managers".

In Europe, the ban on diesel and petrol in 2035 could "lead to the loss of around half a million jobs, of which less than half would be compensated by the sustainable transition, with a net loss of around 275,000 jobs".

In Italy, the entire automotive supply chain "is mainly characterized by small companies and has a total of 5,500 companies involving 274,000 employees, with a connected turnover of 105.8 billion euros. The components sector is the most exposed : out of 2,200 companies out of a total of 5,500, which register 161,000 employees and 45 billion in turnover, 500 are highly at risk". The report highlights that "consequently, the scenario leads to making our country the most penalized among the European nations producing components in terms of job reductions, with a -37% of the workforce, i.e. about 60,000 employed lost by 2040". Italy is the country "that risks the most".
Source: Ansa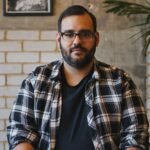 I am an author at Global happenings and I mostly cover automobile news. In my time working in the automotive industry, I have developed a keen interest in the latest developments and trends. My writing skills have also allowed me to share my knowledge with others through articles and blog posts.