The association of body builders, Federcarrozzieri, "denounces the serious critical issues in the motor third party liability sector with insurance companies which for some time, by improperly using their dominant position in the sector of motor and non-life insurance policies, condition and control the vehicle market auto repair. In Italy the competition law of 2017 has remained unimplemented – explains the association of Italian body shops – Even if the legislation in article 11 bis provides "for the insured the right to obtain full compensation for the state-of-the-art repair of the damaged vehicle using trusted repair companies", even today insurance companies, also through agency networks and appraisers, invoke illegitimate contractual clauses limiting the freedom of the consumer and his right to obtain a repair This vexatious practice, contrary to the Community regulatory framework in terms of competition (ar t. 101 TFEU), and in full violation of both art. 16 of the EU Charter of Fundamental Rights on the freedom of enterprise, both of the art. 41 of the Constitution which protects the right to free private initiative – denounces Federcarrozzieri. A real "abuse of a dominant position" which first of all damages citizens: the settlement policies imposed by insurance companies are in fact downwards and do not recognize the company costs of body shops, which are therefore forced to carry out increasingly superficial repairs and " low cost", with repercussions also on the road safety front.
Assoutenti joins the complaint on the subject of motor liability launched by Federcarrozzieri, which denounced the anomalies of the market in terms of car repairs and relations between insurance companies and body shops. "It is time to break the insurance oligopoly and the total control of the supply chain that the large insurance companies pursue starting from non-independent appraisers, body shops and approved repairers, supplies of spare parts, etc. – says the president Furio Truzzi – Limits, constraints and conditions imposed on policyholders and operators in the sector limit competition and have a direct negative impact both on tariffs and on the quality of services rendered to users". "We trust in an upcoming real law on competition that will restore equity in the insurance sector and better guarantee both the interests of consumers and policyholders, and those of all operators in the supply chain today subjected to the excessive power of insurance companies", concludes Truzzi.
Source: Ansa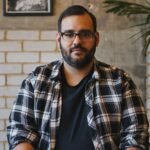 I am an author at Global happenings and I mostly cover automobile news. In my time working in the automotive industry, I have developed a keen interest in the latest developments and trends. My writing skills have also allowed me to share my knowledge with others through articles and blog posts.