The new premium cars of the Geely brand will be offered under the identification code of Geely Galaxy, or Yinhe, according to what is learned from the brand's official website. As highlighted during an event in Hangzhou, the first to arrive will be the Suv phev L7, which has been joined, for the occasion, by a concept powered exclusively by battery called Yinhe Light.
Geely Galaxy electrified cars are developed on the dedicated platform, which responds to the name of E-CMA, while the whole range uses a new futuristic design language. During 2023, the L7 phev SUV will initially be launched, followed by the L6 sedan, and finally the all-electric E8 will arrive. Galaxy will debut Geely's Aegis Battery Safety System, which will offer the highest level of protection and increase battery pack life by 20%.
In addition, the NordThor 8848 hybrid powertrain will be introduced, which will use the industry's first predictive energy management system to improve fuel economy by up to 15 percent. The L7 will reach a top speed of 200 km/h, will be able to sprint from 0-100 km/h in 7.5 seconds, and will have a consumption of 5.23 l/100 km, which will allow it to travel 1,370 km on a single full of fuel. Finally, Geely's premium cars will be able to count on the new Yinhe N operating system with the Qualcomms Snapdragon 8155 chip which takes only 0.5 seconds to become operational.
Source: Ansa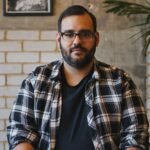 I am an author at Global happenings and I mostly cover automobile news. In my time working in the automotive industry, I have developed a keen interest in the latest developments and trends. My writing skills have also allowed me to share my knowledge with others through articles and blog posts.