It's time for updates for Suzuki Swace Hybrid, which two years after entering the Italian market is doing the trick again between improvements in safety and efficiency. The Hamamatsu technicians worked on the car in the round to confirm its role as the ideal car for anyone looking for a comfortable, spacious and versatile car, for every trip and even when traveling with the whole family or transporting bulky equipment.
The new Swace Hybrid hides a significant innovation under the hood. The engineers have in fact managed to perfect the hybrid system and make it more performing without having to make any compromises in terms of consumption and emissions. The 98 HP 1,800 petrol engine is unchanged, while the improvements in the electric sector have brought the power of the electric motor from 53kW to 70kW. The overall maximum power of the powertrain increases by 15% compared to before and reaches 140 HP. The greater brilliance of this unit ensures a double benefit. On the one hand, it makes responses to accelerator interventions more lively, improving the driving feeling and allowing the new Swace Hybrid to sprint from 0 to 100 km/h in just 9.4 seconds.
On the other hand, the new tuning of the hybrid system improves engine noise and ride comfort. From an aesthetic point of view, the designers didn't want to distort the appearance of the bodywork. Without touching the sheet metal, their interventions focused on the rear and front. New chrome moldings appear on the rear bumper. The Top trim level also displays an unprecedented light signature with bi-LED technology and integrated direction indicators.
The passenger compartment of the new Swace Hybrid is renewed in the dashboard, where a new 8-inch touch display makes its debut. The infotainment system uses updated software to make operations simpler and more immediate. The new Swace Hybrid also takes an important step forward in terms of connectivity, adopting wireless Apple CarPlay (on Top equipment), as well as new USB type C sockets. The new Swace Hybrid can already be ordered from the Suzuki dealer network and is available in two trim levels, namely the Swace Hybrid Cool with a price of 32,500 euros, as well as the Top trim, with a price of 35,000 euros.
Source: Ansa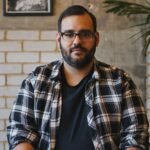 I am an author at Global happenings and I mostly cover automobile news. In my time working in the automotive industry, I have developed a keen interest in the latest developments and trends. My writing skills have also allowed me to share my knowledge with others through articles and blog posts.