Elon Musk is preparing to present his 'master plan' for Tesla with the aim of reassuring investors on the ability of his giant to maintain the title of big electric car in the face of growing competition. The billionaire could announce new initiatives for Tesla, including a new generation of batteries, the arrival of the long-awaited electric truck, the plant in Mexico and a new affordable car for the general public.

The 'master plan' also aims to respond to the perplexities of analysts, convinced that Tesla has so far been too slow in introducing new electric cars compared to rivals. For Musk it is therefore a crucial appointment to restore confidence in Tesla, whose shares lost 65% last year.

Source: Ansa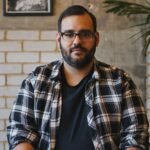 I am an author at Global happenings and I mostly cover automobile news. In my time working in the automotive industry, I have developed a keen interest in the latest developments and trends. My writing skills have also allowed me to share my knowledge with others through articles and blog posts.