Automotoretrò celebrates forty years and presents itself in Parma in conjunction with Mercanteinfiera. Between iconic cars and supercars, engines are once again the protagonists of the event scheduled at Fiere di Parma on Saturday 4 and Sunday 5 March. For the first year, the appointment organized by Bea Srl will bring enthusiasts, insiders, exhibitors and pilots to the new Emilian location.

Over the years the event has grown to also include the Automotoracing reviews, now in its thirteenth edition, and Expo Tuning Turin, a fixed appointment that brings together vintage cars, the racing world and Motorsport. "We are very excited to celebrate this important milestone for Automotoretrò with a new beginning – explains the organizer and creator of the event Beppe Gianoglio – it was a period of great evolution for the fair and we have chosen to accept the challenge and renew ourselves, with the same enthusiasm and the same passion that inspired us forty years ago".

As every year, there will be historic clubs – Land Rover Registro Storico Italiano, Registro Fiat Italiano and Scuderia Jaguar Storiche, just to name a few – and merchants who will bring their finest jewels to the fair. Among the most curious cars, a small red Mgf spider from the Mg Owners Club which traveled from the heel of Italy to the North Cape across thirty parallels and over 184,000 kilometres, in an exceptional round-the-world tour on four wheels.

Source: Ansa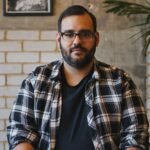 I am an author at Global happenings and I mostly cover automobile news. In my time working in the automotive industry, I have developed a keen interest in the latest developments and trends. My writing skills have also allowed me to share my knowledge with others through articles and blog posts.