Sven Schuwirth is the new COO of Cupra, who will report directly to the CEO, Wayne Griffiths.
Schuwirth took office on the first day of March and succeeds Antonino Labate who left the company at his request.
Joining Seat SA in June 2021 as the company's director of digital business and product strategy, over the past twenty months Schuwirth has been instrumental in developing Cupra's product strategy and guiding the brand's expansion into new markets, including the 'Australia.
"Sven Schuwirth is a highly qualified executive – commented Wayne Griffiths, CEO of Cupra – and has a great vision for interpreting future trends in the automotive industry. Bold enough to break down barriers, under his leadership we are starting a new era ".
"I want to warmly thank Antonino Labate – added Griffiths – one of the first to have believed in Cupra, for his contribution in making this brand a reality in just over five years. I wish him all the best for the future".
Schuwirth brings over 20 years of automotive experience in areas such as sales, marketing and digital strategy, having spent the majority of his career at the Volkswagen Group. Schuwirth began his career at Audi Ag in 1999, where in 2004 he was then appointed director of brand development and corporate identity.
Since 2008, as brand strategy director, he has been responsible for product strategy, range and communication. Between 2009 and 2016, Schuwirth also led the Brand Development and Digitalisation area and, in 2019, after a year at BMW Ag, he returned to Audi.
Source: Ansa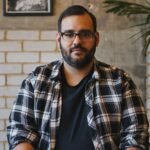 I am an author at Global happenings and I mostly cover automobile news. In my time working in the automotive industry, I have developed a keen interest in the latest developments and trends. My writing skills have also allowed me to share my knowledge with others through articles and blog posts.