The historical re-enactment of the Coppa Milano – Sanremo will take place from 23 to 26 March 2023, an event included in the 2023 Italian Great Events Championship of ACI Sport, reserved for the most important classic regularity races. The XIV re-enactment, which for the first time ever will see the city of Milan as a starting and finishing point, presents a significant increase in participating cars: over 30% compared to the 2022 edition. Furthermore, the route, thus modified , has transformed from linear to circular. The crews will complete 113 special stages and will cross landscapes of everlasting charm, alternating pleasant views with urban scenarios through the territories of Lombardy, Piedmont and Liguria. Cars built between 1906 and 1990 will be admitted, provided with either a FIVA passport, or FIA Heritage fiche, or ASI homologation, or ACI fiche
Sports, or belonging to a brand registry. The possibility of participating in the "Rendez-Vous" has been reconfirmed, the exclusive Tribute reserved for modern supercars and the most iconic youngtimers built from 1990 to the present day.
"The historical re-enactment of the Milano-Sanremo Cup has been confirmed as a round of the 2023 Italian Great Events Championship by ACI Sport, which, like every year, has fascinating events scheduled – says Geronimo La Russa, president of Automobile Club Milano – the success and the continuation of the latest editions convinced the organizers to extend the oldest race in Italy by one day and as Automobile Club Milano we are proud to host both its departure and its arrival".
Source: Ansa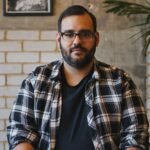 I am an author at Global happenings and I mostly cover automobile news. In my time working in the automotive industry, I have developed a keen interest in the latest developments and trends. My writing skills have also allowed me to share my knowledge with others through articles and blog posts.