The car known to enthusiasts as "the beast", the work of John Dodd, has been put up for auction. This is a one-of-a-kind car that was initially built with a 27-litre Meteor engine, as carandclassic.com reports, and using Jaguar suspension at the rear and Wolseley at the front. Following an accident, Dodd fitted it with a new engine, the same 27-litre Merlin V12 that still lives under the bonnet today, while the Rolls-Royce grille, the subject of numerous controversies, according to mentioned site, has been changed to the current one which bears the initials of its creator.
The car, credited with 750 bhp, entered the Guinness Book of World Records in 1977 as the most powerful car in the world and, in a report on EVO magazine, the owner declared the horsepower to be 950. Long, low, and with a huge bonnet to house the generous engine, it was driven by the man who built it until his death in 2022 when he was 90 years old.
Source: Ansa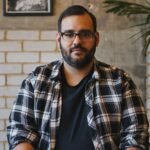 I am an author at Global happenings and I mostly cover automobile news. In my time working in the automotive industry, I have developed a keen interest in the latest developments and trends. My writing skills have also allowed me to share my knowledge with others through articles and blog posts.