Building a Subaru WRX STI with a Ferrari engine, this is the idea that gave way to a decidedly singular operation carried out by Sam Albert, instructor at the Dirtfish rally school in the USA. As can be seen from the contents of his Instagram page, the 2.5 turbo of the Japanese car has been replaced with a Ferrari V8 taken from a California. The displacement of the Maranello power unit has an advantage that goes beyond its charm: it allows the car to comply with the regulations of the American Rally Association's Open 4WD class, which reaches up to 4.5 litres.
Adapting the Ferrari engine to the Subaru body was challenging, but yielded a substantial increase in power, given that the car has around 490bhp to exploit. The Ferrari-powered Subaru WRX STI will make its racing debut at the Olympus Rally in Washington in April.
Source: Ansa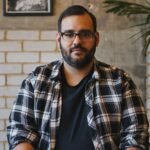 I am an author at Global happenings and I mostly cover automobile news. In my time working in the automotive industry, I have developed a keen interest in the latest developments and trends. My writing skills have also allowed me to share my knowledge with others through articles and blog posts.