Audi focuses on recycling to be more sustainable also in the production cycle with the project called MaterialLoop. In fact, the house with the four rings announces that it intends to reverse the current trend in the automotive sector: that of using only a minimal part of the materials from end-of-life vehicles. An activity, that of recycling, that the brand wants to exercise without reducing the quality of the materials. Already with the MaterialLoop pilot project, which will last until the end of April, around a hundred vehicles were dismantled in October last year, including some prototypes, obtaining high-quality secondary materials through the targeted disassembly of the components. In addition to the reintegration of materials within the supply chain, the attention of the MaterialLoop project is aimed at improving the recyclability of new generation vehicles.
In fact, the house with the four rings plans to integrate this resource into the molding department of the Ingolstadt plant, so as to produce a large part of the internal sheet metal of the Audi A4 doors using high quality steel coils with 12% recycled material. percentage that will increase over time.
"The MaterialLoop project is the emblem of our commitment to making the recovery of raw materials from end-of-life vehicles highly efficient – says Markus Duesmann, CEO of Audi ag – the goal is to recover as many materials as possible, guaranteeing a high level quality so that they can be reintroduced into the production cycle".
Source: Ansa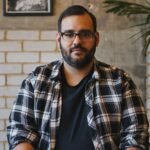 I am an author at Global happenings and I mostly cover automobile news. In my time working in the automotive industry, I have developed a keen interest in the latest developments and trends. My writing skills have also allowed me to share my knowledge with others through articles and blog posts.