New upward movements this morning on the recommended price lists of the major brands.

The price of petrol is on the rise, that of diesel is decreasing. The national averages of prices charged at the pump did not move much, with a slight increase for petrol and diesel on the served basis and slight decreases for LPG and methane. According to the usual survey by Staffetta Quotidiana, IP has increased the recommended prices of petrol and diesel by one cent per litre. These are the averages of the prices applied communicated by the operators to the Price Observatory of the Ministry of Economic Development and elaborated by the Staffetta, recorded at 8 am yesterday morning on about 18,000 plants: self-service petrol at 1.856 euro/litre (unchanged, companies 1.858, pumps white 1.853), diesel at 1.815 euro/litre (unchanged, companies 1.819, white pumps 1.808). Petrol served at 1.997 euro/litre (+1 thousandth, companies 2.040, white pumps 1.912), diesel at 1.959 euro/litre (+1, companies 2.004, white pumps 1.869). LPG served at 0.804 euro/litre (-1, companies 0.808, white pumps 0.800), methane served at 1.827 euro/kg (-3, companies 1.829, white pumps 1.824), LNG 1.661 euro/kg (-6, companies 1.704 euro /kg, white pumps 1.628 euro/kg). These are the prices on the motorways: self-service petrol 1.937 euro/litre (served 2.196), self-service diesel 1.901 euro/litre (served 2.165), LPG 0.894 euro/litre, methane 1.839 euro/kg, LNG 1.596 euro/kg.

Source: Ansa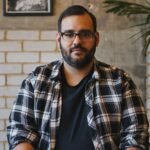 I am an author at Global happenings and I mostly cover automobile news. In my time working in the automotive industry, I have developed a keen interest in the latest developments and trends. My writing skills have also allowed me to share my knowledge with others through articles and blog posts.