Lotus showed its global dealers the definitive version of the Type 133 project, the 100% electric premium sports sedan which is the result of close collaboration with Polestar which, like Lotus, is part of the Chinese Geely group.
Gavan Kershaw, director of content and product integrity at Lotus, said this new product derives from the Eletre whose dynamic development was actually "a benchmarking of the platform" rather than the car itself, with the aim to then extend it to the Type 133 and the future Type 134 crossover.
Kershaw recalled the suspension technologies with "active roll control, continuous damping control, independent active rear steering, pneumatic elements and active aerodynamics".
The new model that Lotus Technology will build in Wuhan, China, evidently aims to compete with the Porsche Taycan. The 592 HP twin-engine electric propeller of the Eletre would in fact align perfectly with the characteristics of the German sedan in the GTS version.
However, Lotus CEO Matt Windle reiterated in the meeting with the dealers that 592 HP is "the starting point, there is much more to come" suggesting that the Type 133, through the synergy with Polestar, will be able go very far, given that the model 5 of the Sino-Swedish manufacturer can reach 872 HP.
Source: Ansa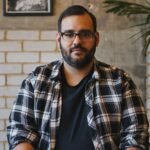 I am an author at Global happenings and I mostly cover automobile news. In my time working in the automotive industry, I have developed a keen interest in the latest developments and trends. My writing skills have also allowed me to share my knowledge with others through articles and blog posts.