Nissan, taking advantage of the experience on electric motors, on which it has been committed for some time, given that the launch of the Leaf dates back to 2010, is working to reduce the production costs of its e-POWER electrified units with the new development approach called X-in-1, which focuses on the sharing and modularity of the main components.
Through two propulsion prototypes, one 100% electric, called 3-in-1, and another e-POWER called 5-in-1, Nissan highlighted the advantages of the new development direction, such as greater production efficiency; the possibility of using the same production line for electric motors and e-POWER; and the construction of lighter and less bulky engines with a reduction of the use of rare earths to 1% of the weight.
In this way, by 2026, development costs, as well as production costs, will see a 30% reduction compared to those of 2019.
In addition, there will also be a tie, in terms of list prices, between the Nissan e-POWER models and those equipped with the conventional internal combustion engine.
To all this will be added, from 2028, solid-state batteries, components that will have half the cost and will recharge in a third of the time compared to current batteries.
The project is functional to Nissan's Ambition 2030 strategy, which foresees the introduction of 27 new electrified models, including 19 new 100% electric vehicles, by 2030.
Source: Ansa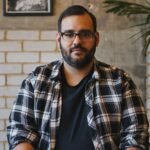 I am an author at Global happenings and I mostly cover automobile news. In my time working in the automotive industry, I have developed a keen interest in the latest developments and trends. My writing skills have also allowed me to share my knowledge with others through articles and blog posts.