The summit of the coalition of skeptical countries, including Italy, on the EU's legislative proposals for the automotive industry will kick off tomorrow at 3pm in Strasbourg. At the center of the discussion will be the new Euro 7 standards and the agreement to stop diesel and petrol cars from 2035, hostage to an unprecedented political stalemate that emerged at the time of final ratification with the opposition of Rome, Berlin, Warsaw and Sofia .

The ministerial summit, called by the head of Transport of the Czech Republic, Martin Kupka, will see the presence in the premises of the European Parliament of Deputy Prime Minister Matteo Salvini, who calls for "common sense to protect jobs and the automotive supply chain", together with Volker Wissing from Germany and Andrzej Adamczyk from Poland. The representatives of Hungary, Romania and Slovakia will instead connect from their respective capitals, while confirmation of the participation of the other invited ministers of France, Spain, Finland, Portugal and Slovenia is still awaited.

In terms of the new Euro 7 standards, still under negotiation in Brussels, the twelve capitals are united by skepticism in the face of EU requests for huge investments to cut pollutants such as nitrogen oxides and particulate matter, however, in the face of the stop to heat engines in 2035 which would effectively make the financing efforts useless. But it is precisely in the field of the electric car that the political balance changes: the line of opponents is narrower and led by Italy and Poland, followed by Bulgaria, which would be ready to abstain, and by Germany, which for weeks has been asking to safeguard the use of e-fuels.

Source: Ansa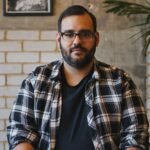 I am an author at Global happenings and I mostly cover automobile news. In my time working in the automotive industry, I have developed a keen interest in the latest developments and trends. My writing skills have also allowed me to share my knowledge with others through articles and blog posts.