Porsche closes 2022 with a turnover of 37.6 billion euros, up 13.6% compared to the previous year. The group's operating profit was 6.8 billion euros, exceeding the previous year's figure by 1.5 billion euros (+27.4%). The company made it known, highlighting that the "group's deliveries and the net cash flow of the automotive sector have reached new all-time highs in 2022".

Group operating return on sales increased from 16.0% to 18.0%. the Governing Council has proposed a dividend of €1.01 per preference share. After the successful IPO, Porsche shares performed well. The share price went from the offer price of 82.50 euros to 114 euros (as of February 28, 2023). This corresponds to a market capitalization of 108 billion euros.

Porsche confirms its medium- and long-term goals, with a group operating return on sales for the 2023 financial year of between 17 and 19 percent. The forecast is based on a group turnover of between 40 and 42 billion euros.

"Under difficult conditions, we achieved the strongest result in Porsche history," says Oliver Blume, Chairman of the Management Board commenting on last year's results. "We were also able – he adds – to offer our customers exciting new products once again in 2022. This is the result of a great team performance".

Porsche has a well-stocked order book and was able to deliver 309,884 vehicles to customers in the past year, despite the effects of the war in Ukraine, the challenges of the coronavirus pandemic and global supply chain disruptions. This corresponds to an increase of 2.6% compared to 2021 (301,915 vehicles).

In fiscal year 2022, the automotive sector's net cash flow increased from 3.7 to 3.9 billion euros. "Our success factors are improved price positioning, strong product mix, increased vehicle sales, exchange rate effects and our strict cost discipline," says Lutz Meschke, vice president and member of the executive committee for Finance and It.

Porsche continues to advance its modern luxury strategy. "We combine an outstanding product with a highly personal experience. With a brand that takes responsibility within society," adds Oliver Blume. "We are expanding our product portfolio with new sports car concepts. In the future, we will continue to focus on limited editions and expand our Sonderwunsch program. We want to accommodate our customers' wishes and lifestyle even more than we already do , always exceeding their expectations".

Source: Ansa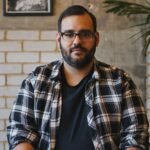 I am an author at Global happenings and I mostly cover automobile news. In my time working in the automotive industry, I have developed a keen interest in the latest developments and trends. My writing skills have also allowed me to share my knowledge with others through articles and blog posts.