The officials of the Monopoly Customs Agency and the soldiers of the Guardia di Finanza of Syracuse seized 7 tanks containing approximately 17 thousand liters of diesel for motor vehicles, for a market value of over 30 thousand euros, not up to standard ready to be released for consumption by five plants of distribution in the province of Arezzo.

Six people accused of fraud in the exercise of commerce have been reported to the Syracuse prosecutor's office. In the campaign of fuel quality checks in 42 road distributors, attention was focused on the illegal mixing of energy products.

The customs officials and the Fiamme Gialle carried out sampling in collaboration with the mobile laboratory of the Customs Agency and the chemical laboratory of Catania, thanks to which it was possible to immediately determine all the fiscal specifications, the product and environmental characteristics of the product taken. "A poor quality product, while not immediately generating malfunctions in cars, produces, in prolonged use, negative effects on engine gears and increases exhaust gas emissions beyond the normal limits set by European regulations for the protection of 'environment,' say the investigators.
Source: Ansa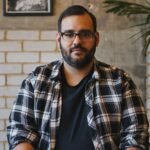 I am an author at Global happenings and I mostly cover automobile news. In my time working in the automotive industry, I have developed a keen interest in the latest developments and trends. My writing skills have also allowed me to share my knowledge with others through articles and blog posts.