The Finnish driver Valtteri Bottas increasingly at ease in the Alfa Romeo world, so much so that he bought one of the 500 examples of the Giulia GTA, the maximum expression of style, mechanics and sportsmanship of the house of the snake.
With the purchase of one of the 500 Giulia GTAs, the most powerful car ever made by the Italian marque, Valtteri Bottas becomes a full member of the passionate Alfa Romeo "Tribe". Thanks to the extensive adoption of ultra-light materials, the Giulia GTA weighs over 100 kg less than the Quadrifoglio and is equipped with an enhanced version of the 540 HP Alfa Romeo 2.9 V6 Bi-Turbo engine with specific power of 187 HP/l.
Alfa Romeo engineers worked to improve aerodynamics and handling, but above all to reduce weight: the same guidelines followed for the 1965 Giulia GTA. To achieve these objectives, massive use was made of carbon fiber and composite materials.
The aerodynamics have been specifically designed to increase downforce. In these solutions we find the technical know-how that comes directly from Formula 1 thanks to the synergy with Sauber Engineering.
All the top exponents of the brand were present to celebrate the delivery of the car to the Finnish champion who, after the delivery, welcomed him to the Centro Stile and Alfa Romeo Headquarters. But that's not all, the whole team celebrated together with the driver a moment that goes far beyond the simple purchase of an Alfa Romeo car. His desire to become the owner of a "legendary car" for the brand represents a manifestation of personal union with the brand with which the driver shares ideals and values. A source of pride for those who have made noble Italian sportsmanship a founding value since 1910.
These are the words of the driver Valtteri Bottas: "I've obviously always been a car enthusiast. But above all I love the Alfa Romeo brand. For me it's an honor to be an ambassador of the brand and now to become a customer, owner of one of the 500 Giulia GTAs; from a technical point of view, the Giulia GTA is an excellent car, developed in collaboration with Sauber Engineering by exploiting the skills and technical know-how that comes directly from Formula 1, but for us car and motorsport enthusiasts it represents a lot moreover.
It resurrects – continues Bottas – one of the legends of motoring, the 1965 Giulia GTA, and perfectly represents the DNA of the brand, the passion for motorsport, driving pleasure and a unique and unmistakable stylistic charm".
Source: Ansa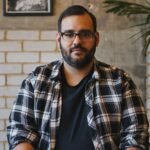 I am an author at Global happenings and I mostly cover automobile news. In my time working in the automotive industry, I have developed a keen interest in the latest developments and trends. My writing skills have also allowed me to share my knowledge with others through articles and blog posts.