While awaiting the debut of the 'Volks Elektrik' – i.e. the people's electric car which will have its world premiere this evening and whose starting price should be less than 25,000 euros – the Volkswagen brand took advantage of the annual results conference carried out in Wolfsburg to partially anticipate the program of new Bev models in the coming years.
But in this area it was also revealed that models with heat engines still constitute a central element of the German giant's business. This is demonstrated by the fact that the drop in deliveries in 2022 ('only' 4.6 million units worldwide, -6.8%) is essentially linked to the presence in the order book to be processed in Europe for over 560,000 ICE vehicles to which 100,000 ID templates. fully electric.
Volkswagen itself spoke in its note of the "launch of efficient internal combustion models in 2023". It has been specified that "alongside the new electric models, other interesting high-efficiency products with internal combustion engines will be launched in 2023 in line with customer demand in the individual regions". versions of the Atlas in North America, the Virtus in Brazil, the Tiguan and the Passat". Volkswagen is now further accelerating the transition to electric mobility and still expects a further significant increase in deliveries of all-electric models in the current fiscal year.
"We are cautiously optimistic that the supply situation will stabilize over the course of the year – said CFO Patrik Andreas Mayer – and we are working vigorously on our pricing positioning. However, the current year is expected to continue a very difficult context with regard to supply, raw material and energy prices, as well as the geopolitical situation".
"Due to economic uncertainties and growing cost pressures – continued Mayer – the Volkswagen brand has revised its forecasts for 2023 and now expects an Ebit of more than 4%".
Source: Ansa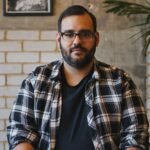 I am an author at Global happenings and I mostly cover automobile news. In my time working in the automotive industry, I have developed a keen interest in the latest developments and trends. My writing skills have also allowed me to share my knowledge with others through articles and blog posts.