Ducati scores a record 2022, exceeding one billion euros in turnover (1 billion and 89 million), with an increase of 24% compared to 2021 (878 million euros). Operating profit reached 109 million euros, corresponding to a 77% growth compared to 2021 (61.5 million euros). The level of company profitability thus reaches a margin of 10%. 61,562 motorcycles delivered, +3.6% on 2021.
"It was like a roller coaster. Very complicated at the start – says Claudio Domenicali, CEO of Ducati, in an interview with ANSA – but very satisfying at the end. In the first months of 2022 – he explains – we suffered a lot for the shortage of chips, with difficulty in running the factory on a regular basis and in supplying the production lines. To this were added significant extra costs. Despite everything – he continues – Ducati's great desire has allowed us to exceed 60,000 motorcycles sold making the year extraordinary not only from a sporting point of view but also from an economic point of view. "one ahead of the turnover figure given that we have exceeded one billion euros. Profitability – announces Domenicali again – was a record, with over 100 million euros in profit, 10% of turnover. All this has led us to established as a solid foundation for future investment". To continue the positive trend, Ducati is introducing a series of new products onto the market.
"In the light of these results – continues Domenicali – 2023 will be a year of important investments. Not only to keep the level of products high, but also in the field of sustainability. In 2023 we will be the sole supplier of the MotoE championship, for fully electric motorcycles ", and we have created what we consider to be the most advanced sports bike in existence today. It will be essential for us to understand how far and until when we can create a totally sustainable but also exciting object: what every Ducatista expects".
For the product, Ducati focuses on the Specials, presented in 2022 but to be delivered this year. Two in particular: the Streetfighter-Lamborghini and the World Champion Replicas.
Source: Ansa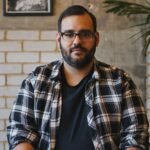 I am an author at Global happenings and I mostly cover automobile news. In my time working in the automotive industry, I have developed a keen interest in the latest developments and trends. My writing skills have also allowed me to share my knowledge with others through articles and blog posts.