The Historical Auto Club conducted regular research and found out when the appearance of an electric car on the territory of Ukraine was first mentioned. Surprisingly, the first electric car appeared in Odessa 128 years ago.
This is evidenced by the results of research by historians of the Ukrainian automotive heritage, which they spoke about on the Oleg AC Facebook channel. The trend towards the spread of electric cars, which is gaining momentum all over the world, is also observed in our country. But for many Ukrainians, an electric car is still an unusual phenomenon. However, journalists found confirmation that the history of electromobility in our country dates back 128 years. And there is real evidence for such claims.
So, the first mention of electric cars was found in the newspaper "Odessa News" dated October 10 (22), 1895. This message unequivocally testifies to the appearance of an electric carriage in Odessa. It is not known who owned the first electric carriage, and what manufacturer it was. But in 1885, all events related to electricity in Odessa, one way or another, were connected with one person – Ippolit Romanov.
This outstanding inhabitant of Odessa conducted experiments on the use of electrical energy in vehicles. Ippolit Romanov designed not only his own electric motor, but also his own battery, and then went to build the first electric cars in St. Petersburg. There, in 1898-99, in cooperation with the Frese carriage factory, Romanov built the first examples of electric cars and an electric bus. His electric car weighed 750 kg, with a battery weight of 370 kg, had a range of 60 km and could reach a speed of 35-40 km/h. These are quite good indicators even in modern conditions.
Romanov's electric bus for 17 passengers passed the test in 1901 and was approved for commercial transportation in the city. But the authorities of St. Petersburg put strict conditions on Romanov to introduce the movement of 80 such electric buses at once on several routes, which he could not fulfill. Ippolit Romanov returned to Odessa, where he also tried to introduce transportation by electric transport, but did not succeed.
In addition to Romanov, there were other connoisseurs of electric traction. So, in 1911, Mr. I.L. Kanelsky from Odessa received number 80 license plates and the right to drive an electric crew. A photo of this miracle electric car has also been preserved. The Historic Auto Club was able to identify that Mr. Kanelsky had an American Waverley Type 21/22 electric car.
The local chairman of Odessa, Grigory Marazli, also had an electric car. This was recorded in the "Motorist's Handbook" of 1913.
As you can see, at the end of the 19th and the beginning of the 20th century, electric cars were not only used in Ukraine, but also became fashionable, because quite respected people drove them. But for a number of reasons, further development of electric transport did not happen. The idea of ​​using electric cars in Ukraine was returned only for a short period in the 50s. In 1951, the Lviv Automobile Plant (LAZ) produced a batch of 20 LAZ-750 and 751 electric vans, which were used to transport mail until 1958.
Earlier, GLOBAL HAPPENINGS talked about the first female motorists in Ukraine.
Source: Obozrevatel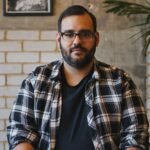 I am an author at Global happenings and I mostly cover automobile news. In my time working in the automotive industry, I have developed a keen interest in the latest developments and trends. My writing skills have also allowed me to share my knowledge with others through articles and blog posts.