Popoli, the municipality in the province of Pescara that gave birth to Corradino D'Ascanio, the engineer who designed the modern helicopter and the Vespa, joins Città dei Motori, the Anci network of municipalities with a motoring vocation, becoming its 37th member.

"Popoli – recalls the mayor Moriondo Santoro – boasts a great motoring tradition not only for the figure of Corradino D'Ascanio but also thanks to the time trial 'Svolte di Popoli', now in its 61st edition, which takes place along a which saw the passage of the Mille Miglia from 1949 to 1957. Entering the City of Motors – underlines Santoro – is a source of great pride for the entire community, the culmination of a path to promote the city and the territory, and to enhance tourism and The birth of the motor museum dedicated to D'Ascanio will represent a further boost to our action".

Luigi Zironi, mayor of Maranello and president of Città dei Motori states that "Popoli enriches the Internet with the biography of a genius. From D'Ascanio's creativity came the Vespa, an authentic Italian icon famous all over the world. His birthplace testifies to the designer's strong bond with the territory, which every year celebrates its cultural roots also through the Cronoscalata delle Svolte.It is these stories that make Made in Italy motoring special, where the charm of the past always accompanies the passion for innovation ".

Popoli was also welcomed by Pontedera, home of Piaggio, represented by Eugenio Leone, vice president of Città dei Motori: "there is a red thread that runs through the life of one of the greatest inventors of the 20th century, who started his activities in Abruzzo to then develop and implement them in Pontedera first with the helicopter and later with the Vespa. The picture of the territories that have 'cradled' the activities of Corradino D'Ascanio is completed. We welcome the entry of the new partner, but above all we work on common events on the Popoli-Pontedera route".

Source: Ansa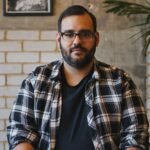 I am an author at Global happenings and I mostly cover automobile news. In my time working in the automotive industry, I have developed a keen interest in the latest developments and trends. My writing skills have also allowed me to share my knowledge with others through articles and blog posts.