With the green transition underway in the automotive sector, the German auto industry has lost 9% of its manufacturing jobs since 2013, according to data from the German Federal Employment Agency. This was stated by Oliver Falck, director of the ifo Center for Industrial Organization and New Technologies, in an article for ifo Schnelldienst.
"We are witnessing a deindustrialization of the automotive sector caused by the transition to electric mobility – explains Falck – the production of batteries, software services and digital business models already compensate for part of the loss and could do so more and more in the future". "For now the automakers are still producing vehicles with both types of engine – says Falck – in the years to come, the phasing out of these parallel structures will further accelerate job cuts in the manufacturing sector".
Falck himself underlines the importance of the relationship with China and the United States, regarding the competitiveness of the German automotive industry and its production volumes, stating that, with Tesla, the USA currently boasts the world's largest car manufacturer electric cars on the market, and indicating how German automakers are producing significantly more vehicles in China than in Germany. At the same time, he points out that Chinese manufacturers are becoming more important as local competition grows. In fact, BYD and SAIC are companies that are among the ten largest electric car manufacturers in the world.
Source: Ansa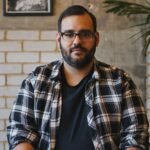 I am an author at Global happenings and I mostly cover automobile news. In my time working in the automotive industry, I have developed a keen interest in the latest developments and trends. My writing skills have also allowed me to share my knowledge with others through articles and blog posts.