There are several important new models in Audi's future, starting with the first SUV based on the Premium Electric (Ppe) platform and an unprecedented entry level model (naturally in the premium area) positioned below the Q4 e-Tron. This was confirmed by the CEO of Audi AG Markus Duesmann at the annual conference on the results of the Group.
"We are close to the largest product initiative in our history – said Duesmann – By 2025, we will have launched around 20 new models, more than a dozen of which will be fully electric".
"We have set the course to go 100% electric and by 2027, we aim to offer an all-electric vehicle in every major segment. We recently decided to also launch an additional entry-level electric model under the Audi Q4 e-tron ".
Duesmann also underlined in his speech from the television studios of the Group's headquarters that "the next Audi Q6 e-Tron range will be the first based on the new Premium Electric platform. And with it – alluding to the fact that the Ppe architecture has been developed in company albeit in cooperation with Porsche and the local production of the batteries – electric mobility comes from Ingolstadt for the first time".
Precisely because of the importance of this novelty, which provides for 800 Volt electric technology and the possibility of using recharging systems up to 350 kW, Audi has activated an even stricter program of tests and inspections for the Q6 e-Tron.
Audi is testing the Q6 e-Tron prototype in Northern Europe under strict safety measures. Attention is paid to its 800-Volt electrical system, powerful and efficient electric motors, innovative battery and charge management system and newly developed electronic architecture.
Although still at the prototype level, the Q6 e-Tron represents the next big step in the electrification and digitization of the Audi range. The upcoming Q6 e-Tron series, which will be offered with SUV and Sportback body variants – says the House of the Four Rings – represents cutting-edge and sustainable production at the Ingolstadt plant and the electric future of the company.
After all – Duesmann underlined – "the demand for electric mobility remains high. In January and February 2023, our sales of fully electric models worldwide increased by almost 40% compared to the same months last year. February it also marked the launch of the Q8 e-Tron in most European countries. And we have around 20,000 pre-orders in progress, confirming the booming demand for sustainable electric mobility".
Source: Ansa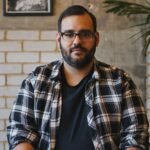 I am an author at Global happenings and I mostly cover automobile news. In my time working in the automotive industry, I have developed a keen interest in the latest developments and trends. My writing skills have also allowed me to share my knowledge with others through articles and blog posts.