The Arma dei Carabinieri and the historic Italian Automotoclub (ASI) have signed a new memorandum of understanding which governs mutual collaboration in carrying out activities in the interest of the community.
In particular, the general commander of the Arma, Teo Luzi and the president of ASI, Alberto Scuro, have signed an agreement which commits the Carabinieri and the club to promote the cultural, historical and social enhancement of the Italian motorization, the organization of events on topics of common interest, with educational and dissemination purposes. As part of the project, there will be no shortage of joint studies and research on historic motoring, as well as the exchange of information on vehicles of historical and collectible interest.
For its part, the Arma will provide assistance and support for the events organized by ASI, as well as ensuring the participation of its representatives and historic vehicles. The historic Italian Automotoclub will be the reference certifying body for the Arma, whose vehicles – resulting in possession of the requisites envisaged by the ASI technical regulations – will be able to obtain the certificates attesting to their historicity and authenticity characteristics.
Furthermore, both parties will work to encourage the exchange of any information and documentation useful for the correct restoration of military vehicles.
Source: Ansa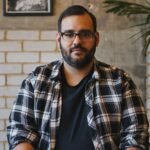 I am an author at Global happenings and I mostly cover automobile news. In my time working in the automotive industry, I have developed a keen interest in the latest developments and trends. My writing skills have also allowed me to share my knowledge with others through articles and blog posts.