Mazda Motor Corp has named Masahiro Moro – who was head of the North American business unit until 2021 – as new president and chief executive officer to replace Akira Morumoto.
Moro will take over from Mazda's current boss in June, following approval from shareholders and the board of directors. Marumoto, who will play a consultant role, was named president and chief executive officer of the Japanese company in 2018.
The experience gained by Moro – who has been with Mazda for four decades – at the helm of the North American market will be a strategic advantage for Mazda, also because Jeff Guyton, current North American boss, has been named future chief financial officer of the company and assistant to the president.
Mazda's growth – underlines The Detroit Bureau – is centered on the United States, as evidenced by the opening of the plant it manages together with Toyota in Huntsville, Alabama.
Moro has already said, after the appointment, that the company plans to upgrade its dealerships in the United States to attract more buyers. He said the company wants its 360 dealerships to sell 1,000 cars a year, then "work on 1,200 units."
Guyton recently said he plans to boost U.S. sales to 500,000 units in the future, up from 294,908 in 2022.
Source: Ansa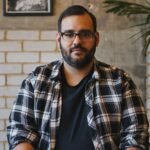 I am an author at Global happenings and I mostly cover automobile news. In my time working in the automotive industry, I have developed a keen interest in the latest developments and trends. My writing skills have also allowed me to share my knowledge with others through articles and blog posts.