The dates of the fifth edition of the Motor Valley Fest, the open-air festival of the Terra dei Motori of Emilia-Romagna, have been revealed. The event will take place in Modena from 11 to 14 May 2023.

"Since its inception, year after year, Motor Valley Fest has established itself as an international reference point for the world of engines. This is confirmed by the growing numbers of participants and visitors – says the president of the Emilia-Romagna Region, Stefano Bonaccini -. We are proud to have kept our commitment to wanting to create not only a showcase of the many excellences of a territory that is recognized as the world's Motor Valley, but also an opportunity for discussion in which to discuss the present and plan the future of the sector. lively event, to face the decisive challenges that await us: environmental sustainability, development of high-performance ecological engines, use of new technologies, research, the need to train specialized personnel and match them with the needs of companies, attract Italian talents and from all over the world Tradition, passion and innovation come together in a unique and unmissable event".

"Once again – explains the mayor of Modena Gian Carlo Muzzarelli – Motor Valley Fest will be an opportunity to look to the future of the automotive sector, starting from the solid roots that our territory can boast. In the fifth edition, among the many events dedicated to innovation in the sector, we will have the opportunity – announces the mayor – to remember a great innovator like the recently deceased engineer Mauro Forghieri".

This 5th edition will be even more significant, as important anniversaries occur in 2023 for all lovers of the Emilia-Romagna Motor Land, the 125th anniversary of the birth of Enzo Ferrari, the 70th anniversary of the Enzo and Dino Ferrari International Imola, the 30th anniversary of the death of Ferruccio Lamborghini and the 60th anniversary of the founding of Lamborghini.

Source: Ansa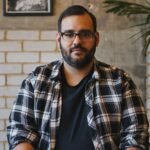 I am an author at Global happenings and I mostly cover automobile news. In my time working in the automotive industry, I have developed a keen interest in the latest developments and trends. My writing skills have also allowed me to share my knowledge with others through articles and blog posts.