Thanks to a new prototype of an eco-friendly safety device that saves motorcyclists made with rubber compounds recycled from ELTs (End-of-life tyres), Anas (FS Italiane Group) aims to have safe roads even for the most vulnerable users. The DsmU Ecofriendly Anas project benefited from the collaboration between Anas, the Department of Industrial Engineering of the University of Florence, the Proge Plast company, and Ecopneus.
Thanks to its elasticity and the shock absorption capacity of the rubber compounds, the prototype in question ensures maximum safety in cases of impact with the motorcyclist's body, limiting serious injuries and, at the same time, exploiting the rubber's ability to return in the original form following the impact, resets the maintenance interventions.
Furthermore, by exploiting the combination of the design and the use of the compound in recycled rubber from ELTs, the device is flexible and modular, adaptable to the different radii of curvature of the road, and easy to install, thanks to a coupling system to the upright of the road barrier. "We are proud to have supported Anas and have made our know-how available for this ambitious project – said Serena Sgarioto innovation manager Ecopneus – in road safety, the use of recycled rubber in the motorcyclist safety device can make the difference thanks to the shock absorption properties of the material, which ensures greater protection for the user".
Source: Ansa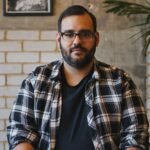 I am an author at Global happenings and I mostly cover automobile news. In my time working in the automotive industry, I have developed a keen interest in the latest developments and trends. My writing skills have also allowed me to share my knowledge with others through articles and blog posts.