The global pick-up market is rapidly changing, adding to the 'hard core' represented by the more robust and spartan entry level models (typical of emerging countries, Africa and the Orient) a sub-segment of larger size vehicles, with from suv and premium finishes.
That's why the Chinese manufacturer Jiangling Motors Corporation (JMC) has announced that it will launch the new Dadao pickup brand positioned in the high-end to be able to compete in the domestic and richer markets with Japanese and North American brands.
Together with the new brand, Jiangling Motors Corporation will also officially show (probably at Auto Shanghai from April 18 to 27) a new pick-up, available in several length and payload variants. JMC's new Dadao model will feature a high-end interior design with a significant improvement in overall finishes and materials, according to Chinese press reports.
Source: Ansa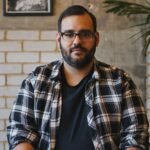 I am an author at Global happenings and I mostly cover automobile news. In my time working in the automotive industry, I have developed a keen interest in the latest developments and trends. My writing skills have also allowed me to share my knowledge with others through articles and blog posts.