Stellantis and Crédit Agricole Consumer Finance have signed a binding agreement to acquire the businesses of Ald and LeasePlan in Portugal and Luxembourg respectively, following Ald's proposed acquisition of 100% of LeasePlan announced in January 2022. The announcement represents – explains a note – an immediate acceleration of the two companies in the sector of mobility and long-term rental.

The agreement follows the partnerships announced at the end of 2021 between Stellantis and Crédit Agricole Consumer Finance, relating to the creation of a joint NewCo, European leader in long-term vehicle leasing, and the acquisition by Crédit Agricole Consumer Finance of 100 % of capital of FCA Bank.

"The acquisition of the businesses in Portugal and Luxembourg represents an excellent opportunity to strengthen the NewCo immediately and is an additional lever to bring its fleet to one million vehicles by 2026, as part of our ambitious Dare Forward strategy 2030", explains Philippe de Rovira, Chief Affiliates Officer of Stellantis. "Leasys and Free2move Lease currently represent a fleet of approximately 828,000 vehicles".

Stellantis and Crédit Agricole Consumer Finance have also signed an agreement relating to the sale of ALD's assets in Ireland, Norway and Portugal, as well as LeasePlan's assets in the Czech Republic, Finland and Luxembourg. These sales will take place on the basis of the commitments undertaken by ALD towards the European Commission in relation to ALD's proposed acquisition of LeasePlan.

Source: Ansa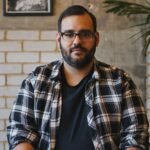 I am an author at Global happenings and I mostly cover automobile news. In my time working in the automotive industry, I have developed a keen interest in the latest developments and trends. My writing skills have also allowed me to share my knowledge with others through articles and blog posts.