For the two-year period 2023-2024 Volkswagen will be the Automotive Partner of the Italian national football teams.

The agreement between the Italian Division of the Wolfsburg brand and the Italian Football Federation (FIGC) provides for a partnership that will see the German brand alongside the Azzurri and Azzurre on the occasion of the most important international football events.

The partnership between Volkswagen and FIGC will make its debut on the occasion of Italy-England, scheduled in Naples and will continue over the two-year period with all the Azzurre teams, men's, women's, futsal, beach soccer and e-sports.

"The national team – said Andrea Alessi, director of Volkswagen Italia – identifies the football that unites under the same flag, which ignites enthusiasm and emotions in each of us. A broad passion, shared and well present in our DNA as a popular brand, always working to be able to offer everyone cars with the best technologies available. The agreement with the FIGC reinforces Volkswagen's historic commitment to football, in Italy but also internationally".

"It is an honor for the FIGC to once again link its brand with a prestigious brand like Volkswagen, which writes automotive history every day. Innovation, quality and reliability – commented Gabriele Gravina, President of the Italian Football Federation – are the characteristics that unite us and which we will enhance thanks to the activity of the Azzurre national teams and by creating new projects. We are eager to write a new story together, which we hope will be as successful as the unforgettable one of Germany 2006".

During the partnership, the brand will also develop initiatives designed to involve the public and its customers, inviting them to follow the national team and participate in events, living their passion for football to the fullest.

Source: Ansa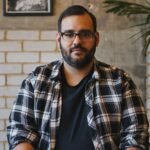 I am an author at Global happenings and I mostly cover automobile news. In my time working in the automotive industry, I have developed a keen interest in the latest developments and trends. My writing skills have also allowed me to share my knowledge with others through articles and blog posts.