With a complicated mechanism of non-existent companies, a company in Parma bought petrol and diesel from refineries in Slovenia and Croatia, evading VAT and then selling them on the market at a much lower price than normal. The Guardia di Finanza of Parma has seized 17 white pumps, i.e. the distributors without logos of the oil companies, in Emilia, but also in the provinces of Brescia, Lodi and Verona.

The preventive seizure, issued by the Parma investigating judge at the request of the European prosecutor, concerns two companies active in the fuel trade and seven people, including three promoters and organizers of a criminal association aimed at tax fraud. Also ordered the seizure of assets for a value of about 150 million.

The investigation started in 2019 when the yellow flames detected several anomalies in the sale price of fuel in the province of Parma. They thus reconstructed the very complicated mechanism that allowed the fraud, with a triangulation between people residing in Dubai, Miami and Naples who bought petrol and diesel in Slovenia and Croatia, and then resold them to companies in the United Kingdom and Romania and then to 31 companies' paper mills' (ie existing only on paper) and in some cases to a filter company in the province of Potenza. In reality, the fuel arrived directly at the warehouse in the province of Parma, to then be sold in the 17 seized petrol stations which could charge a much lower price than the competition. For the treasury there would be a total damage of over 90 million.

In addition to the pumps, the Parma deposit, various buildings and financial assets were seized: cash-dogs, i.e. dogs trained to sniff out the smell of money to identify further cash deposits, were also involved in the searches.

Source: Ansa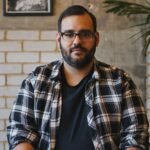 I am an author at Global happenings and I mostly cover automobile news. In my time working in the automotive industry, I have developed a keen interest in the latest developments and trends. My writing skills have also allowed me to share my knowledge with others through articles and blog posts.