The industrial area that housed the factories of the historic Pininfarina and De Tomaso brands is reborn in the Lesna district of Grugliasco, on the border with Turin. Today the laying of the first pillar for the new headquarters of Sargomma Società Benefit, a company specialized in rubber moldings for the automotive, agricultural, industrial, earthmoving and nautical sectors. Present were the managing director Brigitte Sardo, the president of the Piedmont Region Alberto Cirio, the mayor of Grugliasco Emanuele Gaito and that of the previous council Roberto Montà, the regional director Piedmont Valle d'Aosta and Sardinia of Intesa Sanpaolo, Stefano Cappellari. The bank supports the company "from a supply chain perspective, accompanying it – as explained in a note – in a process of overall growth and expansion, which will also involve other realities in the Piedmontese automotive sector".

Sargomma, founded over 40 years ago, a third of the production exported to Europe, the USA and Latin America, will recover an area of ​​11 thousand square meters in a state of abandonment from spring 2019, out of a total of 63 thousand; in the others the companies Leva and Febal Metalli have established themselves. The new Sargomma plant, which will renovate existing parts and build new ones, should be completed by the end of 2023. "We are restoring industrial dignity – said Cirio – to an industrial complex that was extraordinary for our Piedmont and which encountered difficulties and misfortunes, as can happen in life.But today, thanks to the commitment of the company, the municipal administration, with today's and yesterday's mayors, Intesa San Paolo which has made the bank, supporting an entrepreneurial project, this area regains its industrial dignity. It is another demonstration – added Cirio – that we can continue to be a leading region, in industry and in the automotive sector, at a global level".

Source: Ansa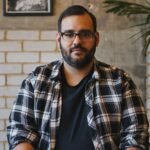 I am an author at Global happenings and I mostly cover automobile news. In my time working in the automotive industry, I have developed a keen interest in the latest developments and trends. My writing skills have also allowed me to share my knowledge with others through articles and blog posts.