The fifth and last ecological Sunday of the 2022/2023 season will take place in Rome on Sunday 26 March with the total blockage of traffic for all endothermic engine vehicles in the new ZTL, the so-called "Green Band", starting from 7.30 to 12.30 and from 16.30 to 20.30.

The provision will also affect vehicles provided with access and circulation permits in restricted traffic areas. At the same time, checks will be intensified to ascertain compliance with the rules relating to the prohibition of burning in the open.

Among the vehicles that will have the green light to circulate there will be Euro 6 petrol cars, electric, hybrid, LPG, methane, Bi-Fuel (petrol + LPG or methane, with at least Euro 3 engines) and those with the disabled badge. Green light also for 2-wheeled mopeds with Euro 2 and later 4-stroke engines and for Euro 3 and later 4-stroke motorcycles.

To find out the complete list of exemptions/derogations from the traffic ban and the boundaries of the Ztl Fascia Verde, you can consult the complete text of the ordinance (n.36/2023) signed by the mayor Gualtieri on the website of the municipality of Rome .

Regarding the anti-smog measures, the ordinance confirming the limitations, in the new Green Band, for the most polluting vehicles, remains in force until 30 June. The stop concerns, from Monday to Saturday (24 hours a day), excluding midweek holidays, petrol cars up to Euro 2; diesel ones up to Euro 3; mopeds and motorcycles, petrol and diesel, Euro 0 and 1. Euro 2 diesel minicars continue to be exempt from the blockade for the moment. Green light also for vehicles with circulation permits for people with disabilities.

Source: Ansa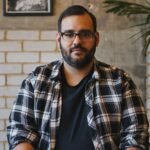 I am an author at Global happenings and I mostly cover automobile news. In my time working in the automotive industry, I have developed a keen interest in the latest developments and trends. My writing skills have also allowed me to share my knowledge with others through articles and blog posts.