German Economy Minister Robert Habeck expects an agreement with the EU Commission in the dispute over the future of new combustion engine cars.

As Spiegel reports, Habeck said today that in his opinion there will be an agreement and that it would be good news, given that the dispute has gone on for too long. Habeck added that he hoped he had interpreted the situation correctly with his prediction of him, implying that he hoped for a solution before the summit of the German governing coalition, scheduled for Sunday.

Transport Minister Volker Wissing also expressed confidence in the possibility of finding a viable solution to the dispute, as reported by dpa this morning. The FDP politician said the German proposal for the Commission would cover all substantive and legal issues. The goal is not to hinder the approval of newly registered vehicles with internal combustion engines powered exclusively with synthetic fuels even after 2035. The German proposal would have been sent to Brussels on Thursday evening and is a response to the EU compromise offer that emerged earlier this week.

Source: Ansa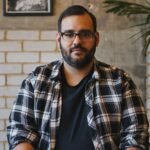 I am an author at Global happenings and I mostly cover automobile news. In my time working in the automotive industry, I have developed a keen interest in the latest developments and trends. My writing skills have also allowed me to share my knowledge with others through articles and blog posts.