In a historic moment of ecological transition, Jaguar Land Rover aims to debunk the fake news on electric mobility. The tool chosen by the British automaker is the one offered by a guide in twenty chapters to combat false news about electric cars.

The digital book is entitled 'Let's Debunk the Fake News on the Electric Car – Second Act and aims to counter a growing phenomenon of bad information that has gained more and more visibility, even becoming one of the topics of the political debate. The publication can be downloaded at the link: https://www.jaguar.it/Fake-news-elettrico.html.

The publication for information purposes does not take positions but wants to help promote sustainable cultural change based on knowledge. Contrast, with proven data but in a light and informative form, numbers and statistics, wrong beliefs and clichés about electric mobility.

The arguments to refute range from the classic "the current will never be enough for all these cars" to "we don't have the columns to charge them all", passing through "electric cars pollute more than the others" and much more. Jaguar Land Rover Italia has therefore been at the forefront of educating and training motorists of today and tomorrow.

The publication therefore proposes a training course designed for schools, dealerships and customers, to stimulate conscious orientation and cultural growth. The strategy is also in line with the Reimagine project, which reinterprets the future of modern luxury through design and sustainability. Jaguar Land Rover's current range includes all-electric, plug-in hybrid and mild-hybrid vehicles, as well as the latest diesel and petrol powertrains.

At the heart of the Reimagine strategy is the electrification of both the Jaguar and Land Rover brands which have two distinct personalities. By the end of the decade, the Range Rover, Defender and Discovery families will each have a fully electric model, while Jaguar will produce all-electric cars by 2025. All of this is part of a journey that will lead Jaguar Land Rover to becoming a carbon neutral company by 2039 across its product, supply and process chain.

Source: Ansa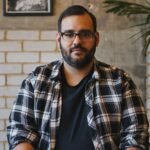 I am an author at Global happenings and I mostly cover automobile news. In my time working in the automotive industry, I have developed a keen interest in the latest developments and trends. My writing skills have also allowed me to share my knowledge with others through articles and blog posts.