The 2023 edition of the Bangkok International Motor Show, which has been open for 2 days, seems to anticipate a market situation that could soon characterize the European continent. Faced with the growth of the niche of luxury models (which in Thailand are burdened with a 300% tax) and the stability of the sales of 'utility' vehicles such as minibuses and pick-ups, the price war has broken out in the dealerships of electric models.
With the mass arrival of Chinese manufacturers, Thai users now have truly affordable models available, such as the Dolphin sedan that BYD launched in Bangkok at a price that corresponds to around 20,000 euros and with a car and battery warranty for 8 years or 160,000 kilometers. In addition to the Dolphin, which is distributed in that country by Revé Automotive, visitors to the show admired a number of proposals made in China, truly for all wallets. And if smartphones have also focused on premium Chinese models, such as the Neta S by Hozon Auto (electric version with a range of 717 km and Phev which can travel a total of 1,100 km), great interest has been reserved for pick-ups which are the vehicle most loved by Thais.
Among the many (all produced locally) the sixth generation of the Mitsubishi L200 stands out, shown in Bangkok in the form of the Concept XRT. Produced in the Laemchabang plant and exported to around 150 countries around the world, it is a fundamental model for the Japanese company and for the alliance with Renault and Nissan. The new model is closely related in mechanical architecture with the Navara of the latter company and after the launch in Thailand and in the Asia-Pacific area to reach Europe, including Italy, in 2024.
Source: Ansa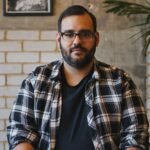 I am an author at Global happenings and I mostly cover automobile news. In my time working in the automotive industry, I have developed a keen interest in the latest developments and trends. My writing skills have also allowed me to share my knowledge with others through articles and blog posts.