Spotlight on Mercedes-Benz and its innovation capabilities at the South By Southwest (SXSW) conference, the major 'multitasking' event taking place in Austin, Texas, where the three-pointed star spoke about the current state and future of the automated driving.
Together with his technology partners Luminar and Zync – represented respectively by Austin Russell CEO and founder of the leading LiDAR company and by RJ Cobalt who is the CEO of the digital entertainment provider – Markus Schäfer, CTO of Mercedes-Benz, explained how already today the Three Pointed Star products give back valuable time to customers who use the Drive Pilot partially automated driving system.
A sophisticated solution that was launched in Germany in May 2022 and will reach US roads limited to Nevada and California by the end of the year.
Attendees and connected audiences at the South By Southwest conference learned how automotive technology is enriching customers' lives and providing more time to do the things they love, like connecting with friends and family, listening to music or watching movies.
This is thanks to innovative technologies perfectly integrated with the 'timeless' Mercedes automotive design, including the chip-to-cloud architecture that ensures protection, scalability and connectivity, i.e. the necessary conditions for future automated driving and infotainment features.
In the 2023 edition, the South By Southwest (SXSW) event addressed the 5 days of events, shows and conferences on a wide range of topics, such as advertising and gran experiences; climate changes; film and TV creation; design; power; video game industry; medical technologies; startups: workplace revolution; XR and the metaverse.
The transportation section of SXSW – in particular – was dedicated to recent and upcoming technological advances that are fundamentally transforming the way we get around including new ideas around micro-mobility.
Source: Ansa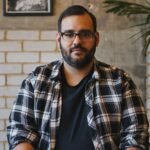 I am an author at Global happenings and I mostly cover automobile news. In my time working in the automotive industry, I have developed a keen interest in the latest developments and trends. My writing skills have also allowed me to share my knowledge with others through articles and blog posts.