Confindustria Ancma – Associazione Ciclo Motociclo Accessori joins the Swappable Battery Motorcycle Consortium, the consortium born in 2021 on the initiative of the manufacturers Honda, KTM, Piaggio and Yamaha to promote the diffusion of electric two-wheelers through actions such as the standardization of interchangeable batteries and exchange.

The association enters as an associate member to support the aims of the consortium at the Italian level with its own advocacy activity and relationship with the institutions.

Ancma's membership of the Swappable Battery Motorcycle Consortium, which today has about 40 industrial realities, including motorcycle manufacturers, battery and component manufacturers, coincides, explains the association, with a moment of strong expansion of electric mobility in Italy, above all in the urban area.

In 2022, the registrations of electric motorcycles in fact recorded a +59% on the previous year, with a protagonism of mopeds and scooters which leads the electric to now represent more than 8% of the internal two-wheeler market.
Source: Ansa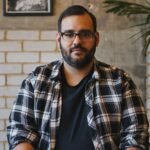 I am an author at Global happenings and I mostly cover automobile news. In my time working in the automotive industry, I have developed a keen interest in the latest developments and trends. My writing skills have also allowed me to share my knowledge with others through articles and blog posts.