Marco Stella, managing director of Duerre Tubi Style Group, was confirmed president of the Components group of Anfia.
The steering committee made up of 19 associates and the 7 members of the group who will be part of the general council of Anfia for the four-year period 2023-2026 were also elected.
Stella was also confirmed as vice president of the association.
"The automotive sector – said Stella – is going through a difficult moment full of challenges starting from the regulatory ones, which imply the need to consolidate a roadmap for the decarbonisation of mobility at European level by coordinating the recent regulation proposal on the new Euro standards 7 for light and heavy vehicles with the regulation still under discussion on the reduction of CO2 emissions from new cars and light commercial vehicles and with the new proposal on CO2 reduction targets for heavy vehicles.Concreteness and realism will be needed in the coming months and years to manage the economic and social impacts of the transition, with industry and the Government ready to work in synergy to safeguard the competitiveness of the supply chain and jobs at risk.It is a priority to support businesses in the productive reconversion of plants and in the development of new technologies, likewise to the construction of a national ecosystem that you can help us useful to attract new investments in the country, especially where there are skills gaps or supply chains still to be developed".
Source: Ansa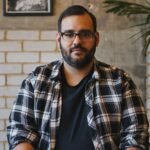 I am an author at Global happenings and I mostly cover automobile news. In my time working in the automotive industry, I have developed a keen interest in the latest developments and trends. My writing skills have also allowed me to share my knowledge with others through articles and blog posts.