Aprilia Racing and Lifenet Healthcare announce a collaboration agreement. Thanks to this partnership, signed for the 2023 racing season, the entire team, the only team among all in Moto GP, will have a staff made up of first-rate doctors and physiotherapists available for every need, both during all the grand prix during the break and preparation periods. The Lifenet logo, for the occasion declined as "Lifenet.it" is present on the new livery of the bike as well as on the riders' overalls.

Lifenet, a healthcare group that employs more than 1,500 people, will support all Aprilia Racing employees and direct collaborators throughout the current year, dealing with prevention, medical diagnosis and therapy, health monitoring. In each circuit, Aprilia Racing personnel will have a dedicated assistance area and a highly qualified team of doctors and physiotherapists led by Franco Perona, Chief Medical Officer of Lifenet, able to find the most effective possible response to any type of health and ensure the timely physical recovery of drivers, technicians, mechanics and in general of all members of the Noale team. "Never before this season, with the addition of the Sprint Race on Saturday, will the psycho-physical fitness of the MotoGP team members be put to the test – declares Nicola Bedin, Ad Lifenet – We will be proudly alongside the Aprilia Racing team to contribute to achieve and maintain the best performances". "The constant on-track support of a specialized medical team was one of our goals – confirms Massimo Rivola, CEO of Aprilia Racing – We were able to achieve it thanks to the partnership with Lifenet. Our sport is becoming increasingly demanding, not just for the riders but for all the staff on the track".

Source: Ansa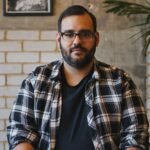 I am an author at Global happenings and I mostly cover automobile news. In my time working in the automotive industry, I have developed a keen interest in the latest developments and trends. My writing skills have also allowed me to share my knowledge with others through articles and blog posts.