The 55th Rally of Salento, scheduled in Lecce today and tomorrow, has come alive. This morning 53 crews passed the preliminary phase for admission to the race in the international Karting Pista Salentina circuit, in the Torre San Giovanni marina, and in the late afternoon they will compete in the first timed engagement. A prologue that will give the first face to the classification and which will see the competitors of the race reserved for historic cars start at 7.35 pm and, subsequently, the modern cars at 8.20 pm.

All the protagonists of the Italian asphalt rally championship were present. The list of those admitted to the start counts only two defections: crew number 23 Porro-Contini, on a Toyota Yaris, and number 45 Garzia-Primiceri, on a Peugeot 106. Among the historical ones, however, crew number 103 is the only one absent Totisco-Totisco on the Opel Manta 400.

The late morning and early afternoon were also enlivened by the Shakedown, the test with racing cars which took place on a stretch of the Specchia test and which the competitors will then face in tomorrow's race. The crews were able to gather their first impressions on the asphalt conditions, intervening on the set-up and adjustments of the cars. Among the riders who stood out the most, the already winner of the 2020 edition championship and of the race in the previous year, Corrado Fontana.

Source: Ansa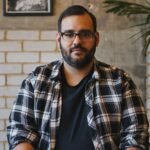 I am an author at Global happenings and I mostly cover automobile news. In my time working in the automotive industry, I have developed a keen interest in the latest developments and trends. My writing skills have also allowed me to share my knowledge with others through articles and blog posts.