Dacia has applied the new visual identity to its entire range in a contemporary manner, in three different plants, precisely in the Pitesti plants, in Romania, and in those of Casablanca and Tangier, in Morocco.
The change, in terms of image, represents the first step of the brand in the context of Renaulution.
In the aforementioned plants, vehicles roll off the production lines at the rate of one model every 50 seconds, resulting in more than 3,100 cars a day being affected by the visual identity change since the morning of October 24, 2022.
The industrial challenge of changing the visual identity of the entire range in just one day was also a logistical challenge, given that the team in question had to manage the introduction of about 190 new components from 57 different suppliers, finding solutions for compensate for delays.
In the context, training was also important, with courses organized for operators which, simultaneously with an important production plan, allowed the brand to be able to count on compliant assembly activities for all vehicles compatibly with immediate quality.
To complete the picture of this operation, which led to an industrial exploit, was the commercial challenge, given that it was necessary to take orders even before introducing the new brand identity in the plants.
Source: Ansa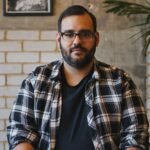 I am an author at Global happenings and I mostly cover automobile news. In my time working in the automotive industry, I have developed a keen interest in the latest developments and trends. My writing skills have also allowed me to share my knowledge with others through articles and blog posts.