In Florence from 1 June, from 8.30 to 18.30, from Monday to Friday, it will be forbidden in the area of ​​the ring roads and in the roads that enter them, access and transit to diesel vehicles registered until 2011. An ordinance of the mayor Dario Nardella provides for it. The ban, the Municipality explains, concerns cars and vehicles intended for the transport of goods (N1, N2, N3) of the Euro 5 category with diesel fuel registered up to 2011 (included). The measure, according to what has been learned, should impact a total of 500 vehicles. Among the exceptions, vehicles equipped with authorization for circulation in the historic center Ztl sectors A and B and cars owned by residents in the area affected by the ban can regularly transit. There will also be no stoppages for vehicles belonging to companies that have already entered into a contract for the purchase of new low-emission vehicles (Euro 6 or electric) and are awaiting delivery from the dealers. Exceptions also for police vehicles, armed forces, firefighters, civil protection, mercies, local health authorities. An exemption is also foreseen for cars with drivers over the age of 70 until 2024. "As promised – declares the councilor for the environment Andrea Giorgio – we have worked to try to obtain the greatest possible impact on improving air quality trying to find a balance with the needs of workers and families.

We are engaged in a continuous dialogue to define both the incentive system, which will be relaunched from the first days of June with the first tranche of two million euros and will have new criteria, supporting families and businesses, for example, in the purchase of less polluting vehicles also used, and a system of punctual exceptions to protect above all those who live and work in the area". "We want to remind you – adds the councilor for mobility Stefano Giorgetti – that the municipal police, as already done in recent months, compliance with the rules".

Source: Ansa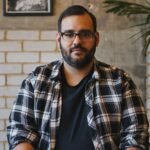 I am an author at Global happenings and I mostly cover automobile news. In my time working in the automotive industry, I have developed a keen interest in the latest developments and trends. My writing skills have also allowed me to share my knowledge with others through articles and blog posts.