The recently deceased queen of rock'n roll Tina Turner had a secret passion that was little known to the general public, that for luxury SUVs.
In the late 1980s, in particular, she got behind the wheel of an imposing black Lamborghini LM002, given as a gift by her partner at the time (and later husband) Erwin Bach, head of Emi Electrola Bach bought a 1989 LM002 from the dealer Sportwagen Engel of Andernach paying 70 thousand marks for it and had it converted by the specialized company Bale Motorsport, to adapt it to the tastes of Anna Mae Bullock, the real name of Tina Turner.
With a further expense of about 150,000 marks, the Lamborghini LM002 underwent a radical mechanical transformation. The super-suv, which had a pick-up body, was in fact equipped with a 5.0-liter V8 engine, with 326 HP taken from a Mercedes E 500, including the four-speed automatic gearbox.
This was because Tina didn't like the manual transmission of the Lamborghini. The chronicles of the time tell that the customization also included a 1500 Watt stereo system with subwoofer under the rear seats. Today this unique vehicle, which adds to the rarity of the model (only 301 units were produced until 1992) the importance of the owner, it is in the hands of the German collector Christoph Zitzmann who combines the passion for supercars with the – less widespread – for super-suvs.
Source: Ansa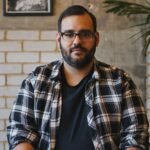 I am an author at Global happenings and I mostly cover automobile news. In my time working in the automotive industry, I have developed a keen interest in the latest developments and trends. My writing skills have also allowed me to share my knowledge with others through articles and blog posts.